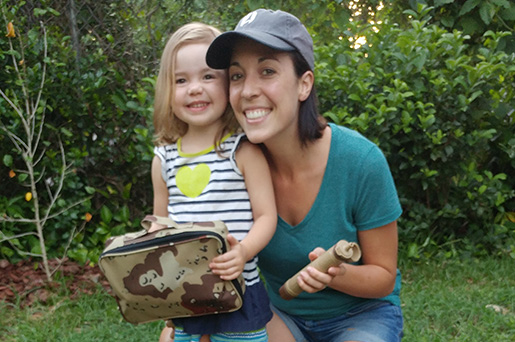 I Didn't Realize This Dangerous Information About My Water Filter!
I always had a Brita water filter in my fridge. It made my water taste better and I tried to change the filter as regularly as I could (although I am sure there were some questionably long stretches during my college years). Over time, I started to notice a strange trend that whenever my dad came over he would never drink our water. Some back-story here is that my dad has worked in the water and beverage industry for the majority of his career. You could call him "the water guy." We were trying to spare ourselves a lecture but eventually, after years of him refusing to drink our water, we finally asked him to explain his reasoning. I expected to roll my eyes but what he shared next really shocked me.
He let me know that there are potentially dangerous consequences of being uninformed about the differences between water filters and water purifiers.
Water filters only trap bacteria and cysts that then remain in the filter and continue to live and multiply.Gross. This can add up to a major health concern over time. Water filters are fine if you are merely filtering water provided by your utility company. However, if you don't change the filter regularly you are actually making the water more dangerous than what you started with from your tap.
Water filters do not eliminate or even trap water born viruses that are really the biggest concern of all.The thing I was worried about the most was the possibility of drinking a virus. Water filters do not eliminate viruses, and even worse, they let them right on through to my cup.
To be truly free of water born bacteria, cysts, and viruses, water must be purified, not just filtered.
A true water purifier may cost a bit more, but in the end it will be worth it for my health, peace of mind, and long term usage.
What he shared really shocked me and I didn't realize this dangerous information about my water filter! I now have a WATER PURIFIER in my home for my family's every day drinking but what about when we are away from home? I wanted to find something portable I could take camping and traveling and, since it is hurricane season in Florida, I also wanted something for my home emergency kit.
I found the answer in Pure2Go. Pure2Go is a portable water purifier that actually kills bacteria, water born cysts and viruses instantly. Unlike a purifier, it does not trap these yucky things and let them grow inside the device. Since Pure2Go kills viruses, cysts, and bacteria, we can safely use the purifier again and again for many years. I also was comforted to see the amount of testing the makers of Pure2Go have invested in. The science behind the purifier is ViroBac TM , Water One's proprietary purification media that has been proven effective in 28+ years of testing by leading universities and independent laboratories (exceeds ANSI/NSF 53 and P231 standards for microbiological water purifiers).
I am not the only one who believes Pure2Go is the best water purifier on the market! Here is what Coach Heler wrote in his Survival Gear Review: "When I look at the water purifiers that I was using previous to the Pure2Go, I see them as an actual breeding ground where bacteria & viruses are trapped in the filter & still reproducing while it is staged in my go-bag. I must admit that this was something that I hadn't thought about before." –Coach Helder's Survival Gear Review
The great news is you can get a Pure2Go portable water purifier now for 50% off the retail value when you make a contribution of $33 or more during our Kickstarter campaign (only a few days left!).
Now that you know this important information, I know you will make the right choice for your family like I did. Wishing you safe drinking wherever you are!
—
By Kelsey Visser-Eason
Kelsey is an educator by profession and describes herself as "a mom who loves to travel and enjoy the great outdoors with her family!"